An Essential Part of The Ecosystem
Ponds are an essential part of the ecosystem, providing a habitat for aquatic animals and serving as a water source for plants around them. Unfortunately many ponds fall into disrepair due to neglect, pollution and other human activities. However, with the right approach, it is always possible to rejuvenate a pond and restore it to a healthy and thriving ecosystem. One example of a successful pond rejuvenation is a project undertaken by JLPL Group in Raipur Khurd Mohali. The pond in Raipur Khurd Mohali had become overgrown with algae and invasive plants with the water becoming stagnant and foul smelling. The pond was an eyesore that detracted from the beauty of the surroundings and posed a potential health hazard to animals and humans.
The First Step
JLPL Group recognized the importance of the pond both from an ecological and aesthetic perspective, and decided to take action. A team of experts was brought in, including biologists, environmental engineers and landscapers to assess the situation and develop a plan for rejuvenating the pond. The first step was to remove the invasive plants and algae that had taken over the pond. Once the pond was cleared a buffer zone was created around it to filter out the pollutants. Over time, the pond began to recover. The surrounding area also flourishes with a variety of flowers now.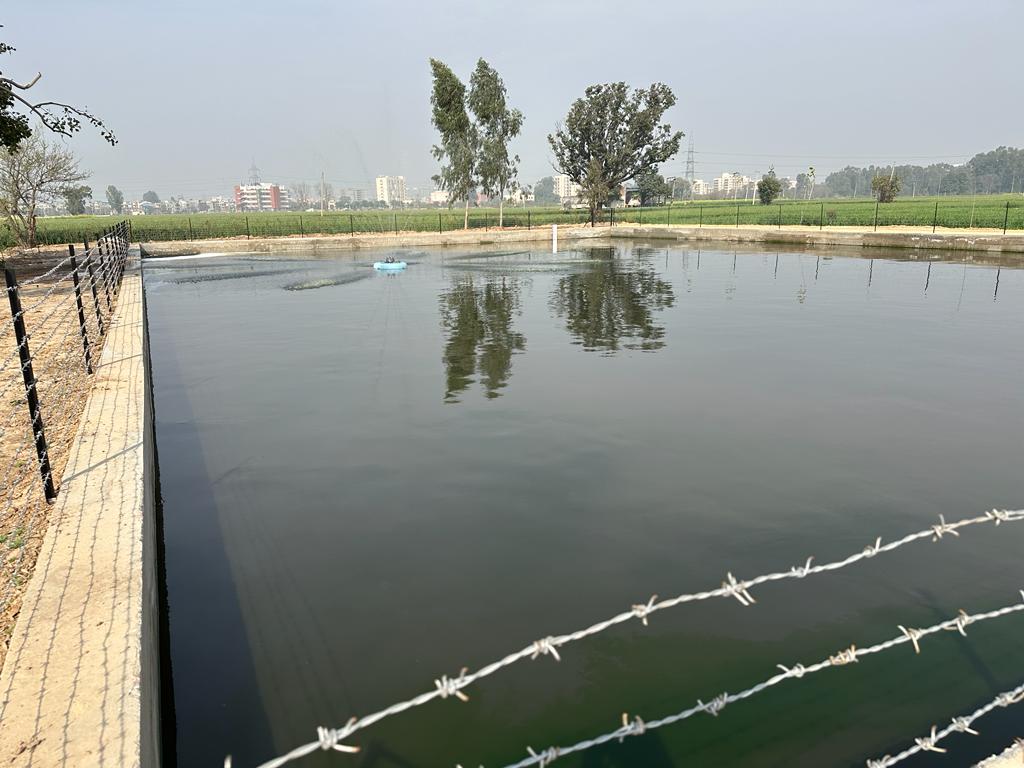 A Focal Point of Raipur Khurd Mohali
JLPL Group's initiative to rejuvenate the pond has paid off in many ways. Not only did the rejuvenation improve the ecological health of the area, but it has also enhanced the beauty of the surrounding area and has created a more attractive setting for the residents of Raipur Khurd Mohali. The pond has now become a focal point of Raipur Khurd Mohali, providing a serene and peaceful atmosphere that has added even more value to Raipur Khurd Mohali now.
No alt text provided for this image
A Positive Impact
The success of this initiative by JLPL has demonstrated the importance of taking an ecological approach to land management. By recognizing the value of natural ecosystems and investing in their restoration and protection, we can create a more sustainable future. We believe that whether you are a property owner or a community member there are always steps and initiatives that you can take to support the natural areas around your area. Such initiatives always have a positive impact on society and the environment.
No alt text provided for this image
Conclusion
At JLPL, we are dedicated to creating a sustainable environment. Our vision is to promote a greener future, and we have taken concrete steps towards achieving this goal. We have implemented a comprehensive plantation and maintenance drive, which includes the development of roundabouts, gardens, parks, and green spaces.
Our commitment to sustainability is not just a buzzword; it is a core value that drives everything we do. We understand that a healthy environment is essential for the well-being of our community, and we are proud to be doing our part to create a better tomorrow. By working together, we can achieve a golden and sustainable future. Join us in our mission to create a greener world for generations to come.