Galaxy Heights - Ready to move 2 BHK flats
2 BHK Apartments
Sector 66-A, Mohali
Super Area :
1050 - 1065 Sqft
Carpet Area :
676 - 704 Sqft
Galaxy Heights is located in the majestic sector 66A of Mohali, this project spans over 4.12 acres of lush greenery. It seamlessly blends all the urban essentials with the best of ownership, providing a truly exceptional living experience. Galaxy Heights hosts the best 2 BHK flats in Mohali designed for both style and comfort. The project has a total of 411 units with possession of 186 units already given and families moving in. With direct approach from the 200 feet wide international airport road, these are the best 2 BHK affordable flats in Mohali. The 6 residential towers of the project are designed to provide you with a qualitative living experience and complete privacy with maximum space utilization. More than 186 possessions of the project have already been given with families moving in.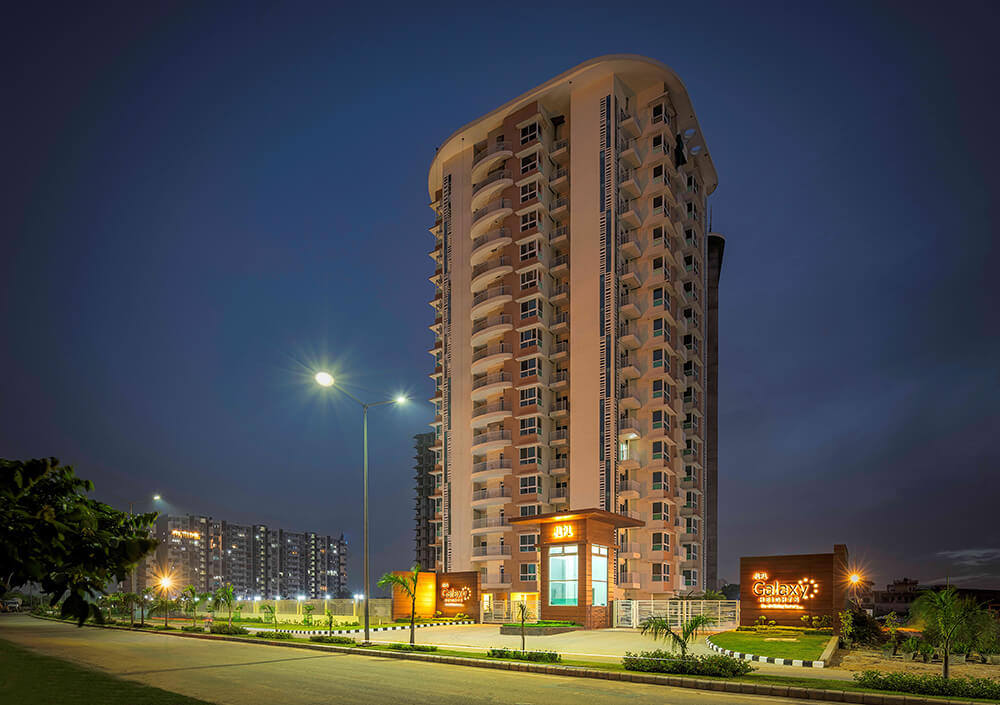 These best affordable flats for sale are located in sector 66 Mohali near the 200 ft wide international airport road.
Galaxy Heights is the brainchild of JLPL Group, the best real estate builders in Tricity. JLPL Group has previously delivered countless projects in both the residential and commercial sectors.
These best 2 BHK Apartments have 24-hour security covering the project, including a fenced campus and CCTV cameras throughout the Estate and uniformed security staff. All visitors are required to sign in at the main gate and receive a visitor's pass.
The Project has a total of 411 units with possession of 186 units already given.